HOW MY STUDENTS ARE MAKING AN EXTRA $1,000-$10,000 A MONTH TRADING forex AT HOME WITH YOUR FAMILIES.
What could an extra $1,000 do for you and your family this month?
Watch How It Works:
Next Online Training begins soon…
Follow Our 3 Step System
Step #1: Join our free group chat, Facebook & Youtube
Get FREE Forex Analysis and Updates delivered straight to your phone.
Get FREE Advanced Forex Chart Breakdowns Mon, Tues & Weds 10PM Live on our YouTube Channel.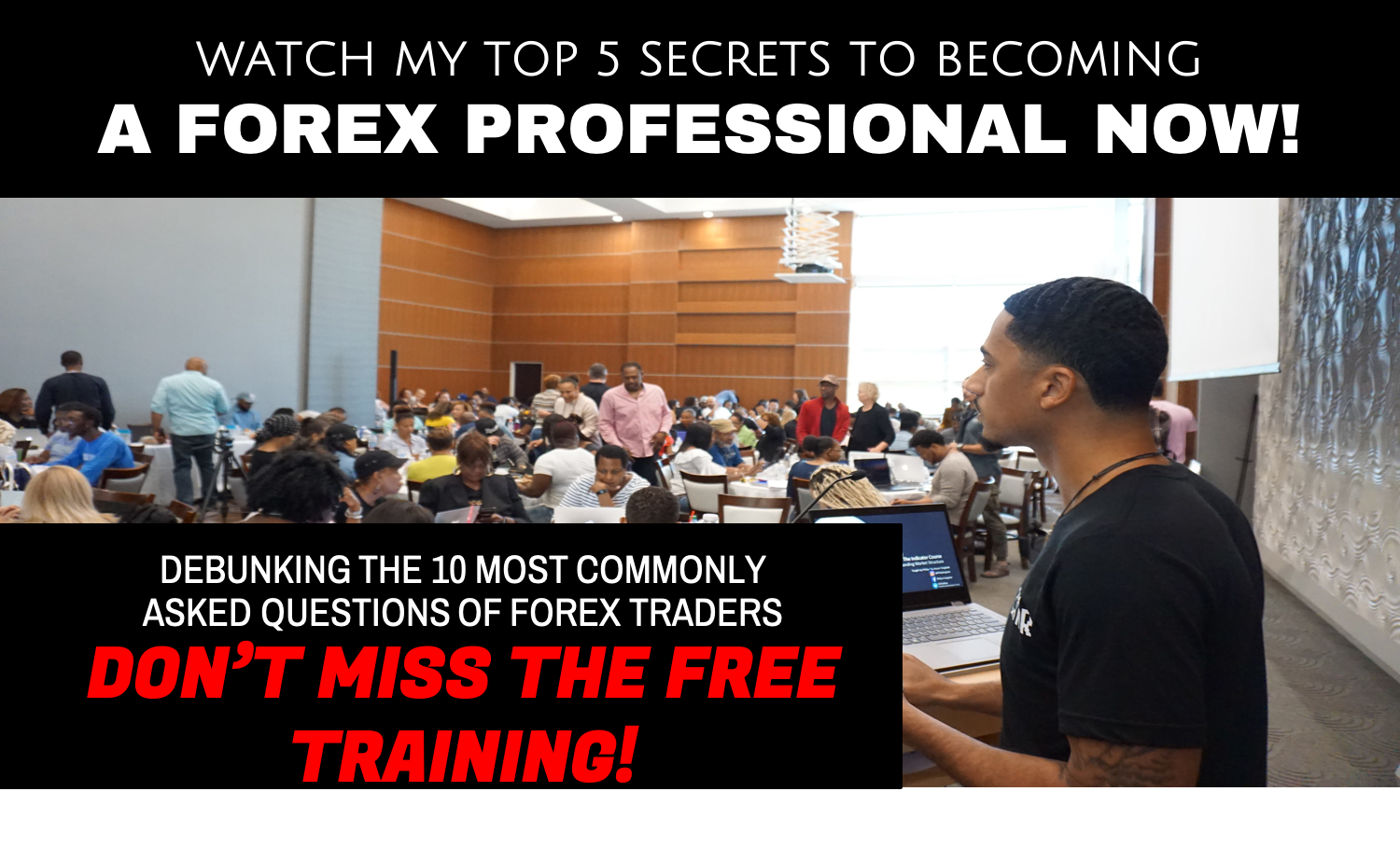 Step #2: watch free 1 Hour Training
Get My 5 Secrets to Becoming a Forex Professional Now!
step #3: Buy #Youaretheindicator course
Forex Education, taught right. Simple, step by step with no fluff. The first and last forex course you will ever need.
Stories & results
paying #YoUAreTheindicator Advanced Course students
Meet The Founder
Philip A. Anglade
We believe that people should live a life they are proud of…
A life that you can be able to say at the end "I lived it to the fullest". Imagine a world where you can have zero boundaries; where you determine everything about your day. Where you are able to travel the world with friends and family and not use the word "vacation" because there is nothing to vacation from, you can call it "the all inclusive lifestyle".
Our goal is to be able to help 10,000 people live this lifestyle and this is where you can start, by learning the world of Forex. Maybe you can be 1 of them.
A message from our Founder, Philip A. Anglade
What sets us apart?
here is our vision
Exclusively for #YouAreTheIndicator Students

"We will gain Prosperity, have Fun, leave a Legacy and gain Fulfillment. In that order." - Philip A.
Phase #1
Lets earn money together
#YouAreTheindicator Advanced Forex Course
First, you will become a #FxProNow with our Advanced Course.
Phase #2
Lets have fun together
We will celebrate our earnings together.
Phase #3
lets create a legacy together
Then, we will compound our forex earnings by investing in assets that will bring in long term residual gains that will last for generations.
Phase #4
lets give back together
Finally, together, we will take action in creating the change we would like to see in the world.
What is included with the #Youaretheindicator course?
Get instant access to these exclusive lessions
are people making money?
shanna's results 2 months after taking our course
click to watch what other members are saying…
ready to join the program?
The #YouAreTheIndicator Course cost's 5x less than other Forex courses, with 5x the value!
$997 - Includes Online Course FREE
If Taken the Online Course. Then In Person Only $500
INTENSE 4 Day Advanced Forex Course
May 30th-2nd | Miami, FL
Personal Experience you will never forget.
25+ Hours of Total Content
Day 1 - Thursday 5PM – 10PM | 5Hrs
Day 2 - Friday 12PM – 10PM | 10 Hrs
Day 3 - Saturday 12PM – 10PM | 10 Hrs
Day 4 - Sunday 3PM - Till…
There is no pressure in purchasing our course…
We know, for some, that $500 - $1000 can be a lot of money. That is why we have a 3 Step System. We want you to feel as comfortable as possible in making this purchase. What would be the best way to have you feel as comfortable as possible? Give it to you for FREE so you can "test the waters" first. See if we really know what we are doing. Making sure, before hand, you know we can be the group to take you where you want to be trading Forex. So to take full advantage before you get started with our course today make sure you
Join our Group Chat

Join our Facebook

Follow our Live YouTube Episodes

Watch Our 1 Hour Training

Hear some other stories of what people have gotten from our courses

When you see I am the right person to teach you the ropes of Forex, get started!
What else would there be to think about? What is the worst that could happen? We all have spent more than $500 on something we do not even remember. Think about it lol. What is more expensive; paying $500 for this course or missing out on the money you could be making by truly understanding the markets? You tell me. All I know is we are either going to spend the $500 on this course or losing the $500 testing out "our own strategies" or something we learned in a book or something we learned for free on YouTube.
Make your choice. I got your back. Let's do this together. Are you ready to get started?
If so…
Click Here for In Person Course
A message from our Founder, Philip A. Anglade
Looking to create your own website or course?
Contact: philip@fxpronow.com
Subject: BuildMeASite